Indian food has always been adored and loved by people for its exotic flavors coming out of a heavenly blend of well-balanced spices. In a lot of people's opinions worldwide, Indian food would actually make you fall in love with food and is so flavourful that you would keep coming back again for more.
So, you must be thinking about what dishes to try this weekend at your favorite go-to Indian food restaurant Calgary NE. Well, don't worry we've got you covered. Being a passionate food restaurant and server, we would make you the best recommendations in terms of food choice. This weekend, give the following Indian Dishes a try: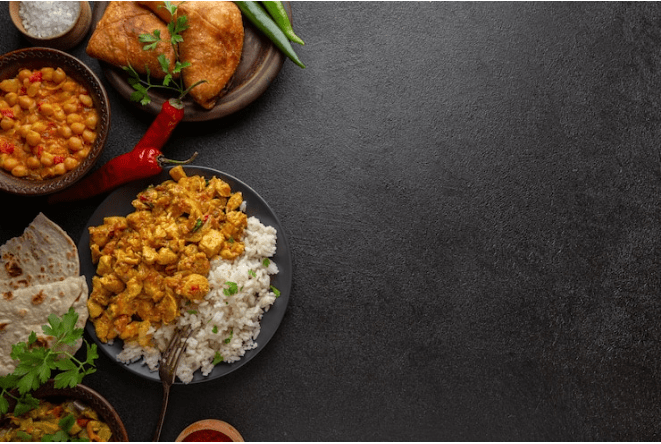 MASALA DOSA
Perhaps South India's most well-known culinary export is the masala dosa, which is well-known all over the world. A thin batter made of rice, wheat, and lentils is used to make the Indian pancake known as a dosa. Making dosas requires soaking the batter mixture in water for at least 24 hours before it can be shaped. After making the batter, it is placed onto a hot Tava (griddle pan) and shaped into a crepe in a French manner. Potatoes that have been folded in half and served within dosas are common. No matter what you load the dosas with, they will create a tasty and full lunch. The meal has a spicy edge when served with accompaniments like hot sambar.
PAPDI CHAAT
One of India's most delectable savory appetizers is chaat, which is frequently connected to Delhi's street food vendors. The name of this dish, which combines three Hindi words meaning "a delicacy," "licking one's fingers," and "to devour with satisfaction," certainly lives up to its illustrious past. Despite the fact that there are now a variety of varieties, the original chaat is a delectable combination of chopped potato pieces, crispy fried bread, and chickpeas topped with yogurt, tamarind sauce, and fresh coriander leaves. Consider dining at a local Dhaba where you can nearly always discover the city's unique chaat type.
DAL MAKHANI
While most foodies may have heard of or tasted dal, there is nothing quite like eating it in its country of origin. This mouthwatering soup-like meal is made from little black lentils, known as "dal" in Hindi. There are several varieties of this lentil dish, but dal makhani is in a class by itself. Formal events like wedding receptions, it represents the height of luxury. As "makhani" means "buttery," it is impossible to predict how thick and creamy this beloved Indian dish would be. Experience the real Punjab in northern India.
VADA PAV
The closest thing Indian cuisine has to a veggie burger is vada pav, which has its roots in the largely vegetarian state of Maharashtra. In the meal known as "Vada Pav," a deep-fried potato dumpling is perfectly nestled within a little bun. The finger food specialty is often served with a few chutneys and green chile to satisfy the fiery palates of Indians across the country. In Mumbai, street food vendors sell these little potato buns, sometimes referred to as Bombay burgers.
PARATHA
Beyond dal makhani, Punjab's culinary heritage is rich. Packet parathas, which are regarded as the supper of champions in northern India, are usually eaten in the morning. The name "paratha" derives from the Sanskrit word "atta," which means "layers of fried dough," and the dish certainly lives up to that description. The dough (or atta) is prepared to produce parathas on a Tava and then shallow-fried the next day. Filling parathas with your chosen filling is the most common method to enjoy them. The aloo paratha and the methi paratha are two of our favorite fillings for parathas, though there are numerous alternatives (stuffed with fenugreek).
Final Words:
This life is too short to have the special experiences of a lifetime. So, why miss the time to relish food from different parts of the world? Plan and visit your favorite food restaurant Calgary NE, Bombay Dosa Café® and enjoy the mouth-watering food and mesmerizing ambiance.