Ice cream is the best dessert that people can have any time to cherish the taste and the mood. People love to try numerous flavors as no occasion is required to eat ice cream. More than this, the fact that needs to be known by all is that ice cream is the only thing that people can have at any time and season to elevate their taste in a good way. There are numerous ice cream flavors available, but vanilla is the best ice cream in Calgary that people can prefer to have with combinations also.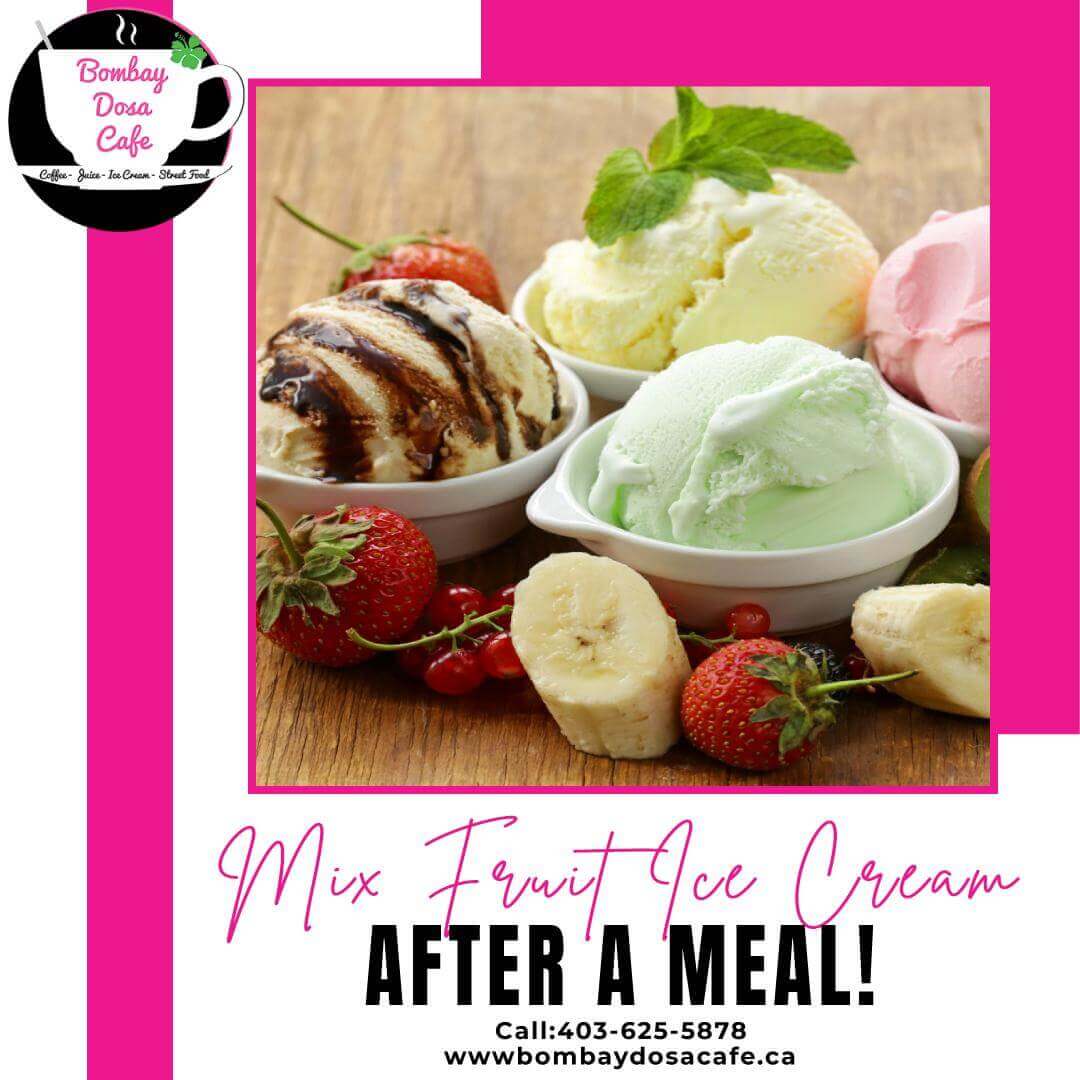 Now, if you are an ice cream lover, then you will love to read this blog. In this post, the amazing vanilla ice cream combinations are mentioned that will help you experience the good taste and let you visit the restaurant to try these possible mash-ups. 
 1. Vanilla Ice Cream with Soft Drink: This is a delicious and unique combination that people can hear about and would love to try again and again if once tried. Also, there are numerous variations of the float, which is a soda-based drink topped with vanilla ice cream. The ice cream may float thanks to the fizz from the soda, which highlights the quirky nature of the idea. Vanilla Ice cream helps to elevate the taste of the soft drink and people love to try this mood to their experience better. 
2. Vanilla Ice Cream with Garam Gulab Jamun: This is also one of the delicious vanilla ice cream combinations that people will eat anytime. People not only on the occasions but on their normal days also love to try this unique fusion. This combination provides a heavenly taste that attracts people towards trying this taste to get a flavorful experience. 
3. Vanilla Ice Cream with Pista Badam Shake: Pista is a good flavored dry fruit that gives a flavorful experience and enhances the taste buds of people. Now, to make the shake more flavorful people prefer to add vanilla ice cream at the top of the drink. By adding ice cream, the shake gets enhanced in flavor and gives a more flavorful experience to all that they will love to try. This is because vanilla ice cream adds an extra element to the shake that makes it more flavorful. 
4. Vanilla Ice Cream with Chocolate Ice cream: Chocolate and vanilla is the best possible combination made in heaven, that maximizes the taste and gives a delicious flavorful experience to the people. Due to this reason, people prefer to eat vanilla and chocolate ice cream together to enjoy the heavenly experience of different flavors on one plate. 
5. Vanilla Ice Cream with Hot Coffee: As vanilla is the best ice cream in Calgary, people prefer to try it with different dishes and drinks that enhance the flavors and give them a delicious experience. To make the ice cream taste better all prefer to have it with hot coffee. Once eaten with coffee, they get the expanded taste that will let them try this unique combination again and again. 
6. Vanilla Ice Cream with Garam Gajrella: For those chilly winter days, this is also one of the best combinations to serve. The gajrella which is popularly known as gajar ka halwa is a famous Indian sweet that never gets fails to impress anyone. To make the experience more fascinating, people prefer to try it with a scoop of vanilla ice cream on top of it. A hot and cold combination in one plate is the specialty that makes it worth trying all.
Final Word
These were the few combinations of vanilla-flavored ice cream that people can try and make their experience flavorful. More than this, to make the taste of ice cream more memorable, come and explore Bombay Dosa Cafe and try the amazing mash-ups for a flavorful experience.