Confused about how to make the upcoming festive season more exciting? If yes, then come and have a look.
Everyone knows that the festive season is a time of joy, togetherness, and of course, allows all to have delicious food from the best vegetarian restaurant in Calgary of their own choice. While many people associate festive meals with non-veg or meat-centric dishes, there's a growing trend toward embracing vegetarian and vegan options.
It's because people will not only get the chance to try different options but also get to experience different tastes. Other than this, people get confused about how dining at a vegetarian restaurant during the festive season can add a unique and exciting twist to their celebration.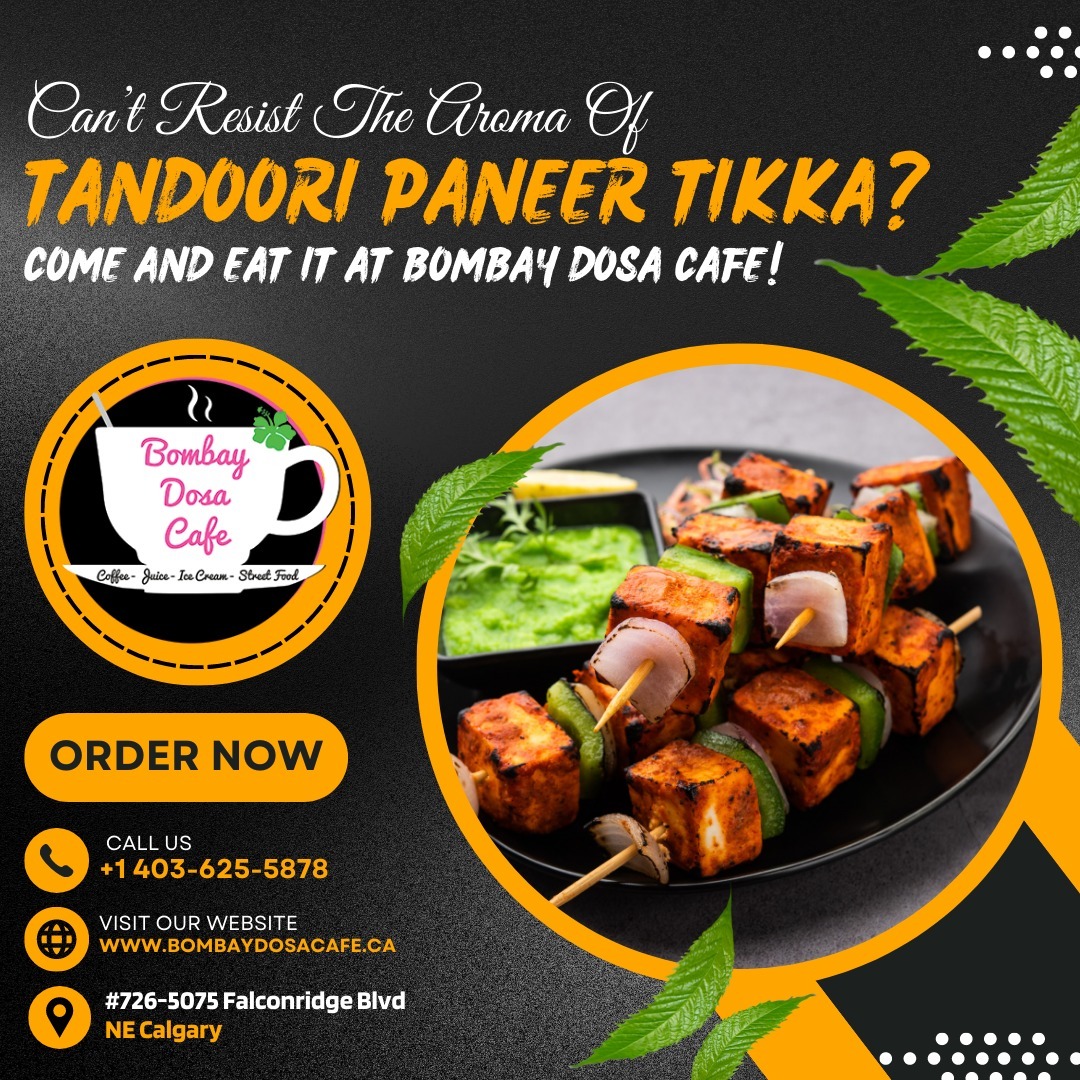 To clear their confusion, we are here with this blog that will rectify everyone's doubts. So, without taking much time let's dive in to know more in detail:
1. Will get a chance to try healthier food options
The first and foremost thing that people will actually get if dining at the restaurant during the festive season is that they will get to see numerous healthier options to try while navigating the menu. 
It's because desserts and other dishes are usually everyone's basic choice but some do love to have the lighter and healthier option as no one has the same taste. For this reason and not to make anyone leave the place without trying anything restaurants like Bombay Dosa Cafe make these kinds of availabilities on their menu.
2. Get to experience a variety of flavors
The other option that will make everyone's time more exciting is the variety of flavors available. Restaurants know really well that if they have numerous food options available only then they will be able to have an exciting time at the same place. Otherwise, instantly start looking for the other place at the same time or maybe leave on the spot without trying anything.
3. Get to experience reduced food wastage in preparation
During the festive time, vegetarian restaurants often prioritize minimizing food waste by using ingredients efficiently and creatively. It's because lesser would be the food as well as the ingredients wastage more options everyone will get and even the new ones to try. Even this commitment to sustainability means people will feel good about their dining choices during the festive season, knowing that they are contributing to the efforts of the best restaurants to reduce food waste.
4. Get to enjoy numerous dessert delights
The festive season is a time when desserts are the main thing that needs to be available as only then people will consider that they have something delicious to have a great time. So, during that time people usually visit the best restaurants with their families and loved ones to have a meal and complete that by ordering different desserts. 
5. Get to explore the menu with family-friendly food options
When during normal days people visit restaurants they usually don't get to see family-friendly food options on the menu. But restaurants practice the same when they visit the place during the festive time they get to try different options and even see family-friendly meal options.
It's because during that time restaurants had this idea that people would visit with their families to have an amazing time because of that they made the same available for all on the menu. 
The Gist
Festive time is the time when people actually are able to spend stress-free and a lot of time with their family and loved ones. This will become more exciting if people add dining time with them at the best vegetarian restaurant in Calgary to have unforgettable moments and joy.
But for that, if you are looking for a place to get this different experience then you should make your precious visit at Bombay DOsa Cafe.