When it comes to celebrating life's sweet moments, there's one treat that has the power to instantly lift up the spirits by changing the mood and creating an atmosphere of joy: the best ice cream in Calgary. Whether it's a birthday, a job promotion, or just a bautiful day, ice cream has an uncanny ability to elevate our celebration mood.
But people are actually unaware of the fact that ice cream elevates the mood at times of celebration. So, to give everyone knowledge related to the same, we are here with this really important piece of information.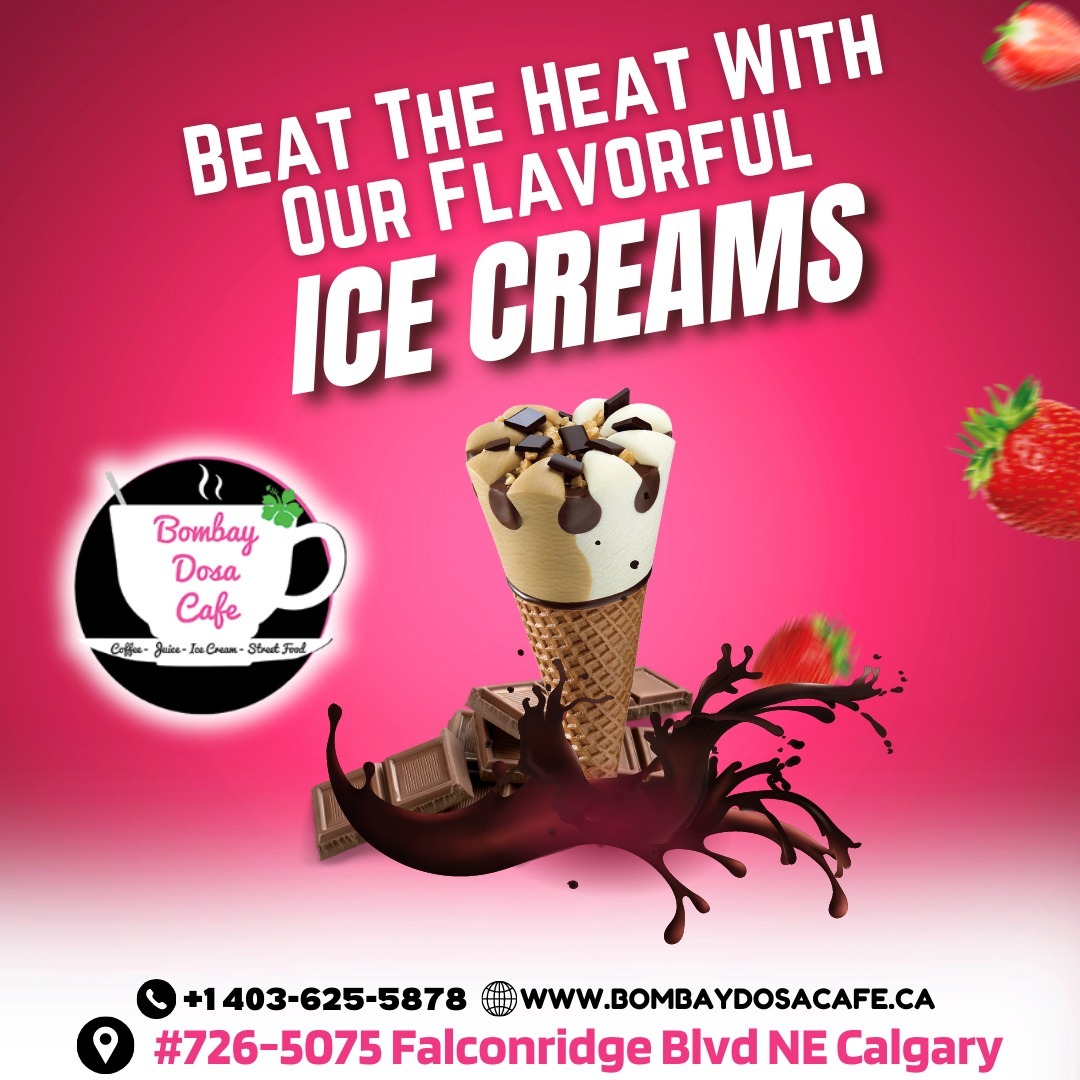 Let's just have a look:
1. By Providing A Factor Of Comfort & Nostalgia
This is the main reason why people actually keep ice cream on the menu of every celebration in order to experience a sense of comfort and nostalgia. By including ice cream on the menu, people actually get satisfaction from their sweet cravings and would conveniently be able to make the time memorable. Other than this, with a scoop of ice cream, people will not just savor the deliciousness but also relive the cherished moments from the past, which will make the mood really memorable. 
2. By Providing The Chemistry Of Happiness
There's a scientific reason why ice cream makes everyone feel happy, the good hormones get a boost and make the time and celebration really memorable. So, if everyone wants to make their time and celebration really memorable, then they should take that first creamy bite of ice cream that not only satisfies the taste buds but also helps the brain get a delightful boost of happiness.
3. Helps In Enhancing The Social Connection
Celebrations basically mean gathering with loved, near, and dear ones and making the time as well as the moment totally astonishing. So, by including ice cream on the menu people will not only be able to enhance their social connection with loved ones but also be able to relive the happy days that are a dream for everyone now.
4. By Offering Variety & Personalization
Another way in which a happy celebration mood is possible is that people can offer their guests the chance to choose from a variety of flavors and even get their ice cream personalized. By doing this, people will not only be able to have the best ice cream but will also be able to remember this celebration for a long time.
Bottom Line
Through the information, people actually get to know that ice cream has the ability to elevate the celebration mood by going beyond its delectable taste. So, if you are searching for a place from where you can order and enjoy the delectable taste of the best ice cream in Calgary, then you should reach out and visit Bombay Dosa Cafe without having any second thoughts about anything.