Pani Puri which is also known by various names such as puchka, gup chup, or gol gappa is one of the best street food in Calgary which everyone loves to eat. This has gained good popularity among people and still also getting the same as it is the best and light snack option that can eat anytime. At various places and destinations, this street food is served in different styles, colors, and tastes.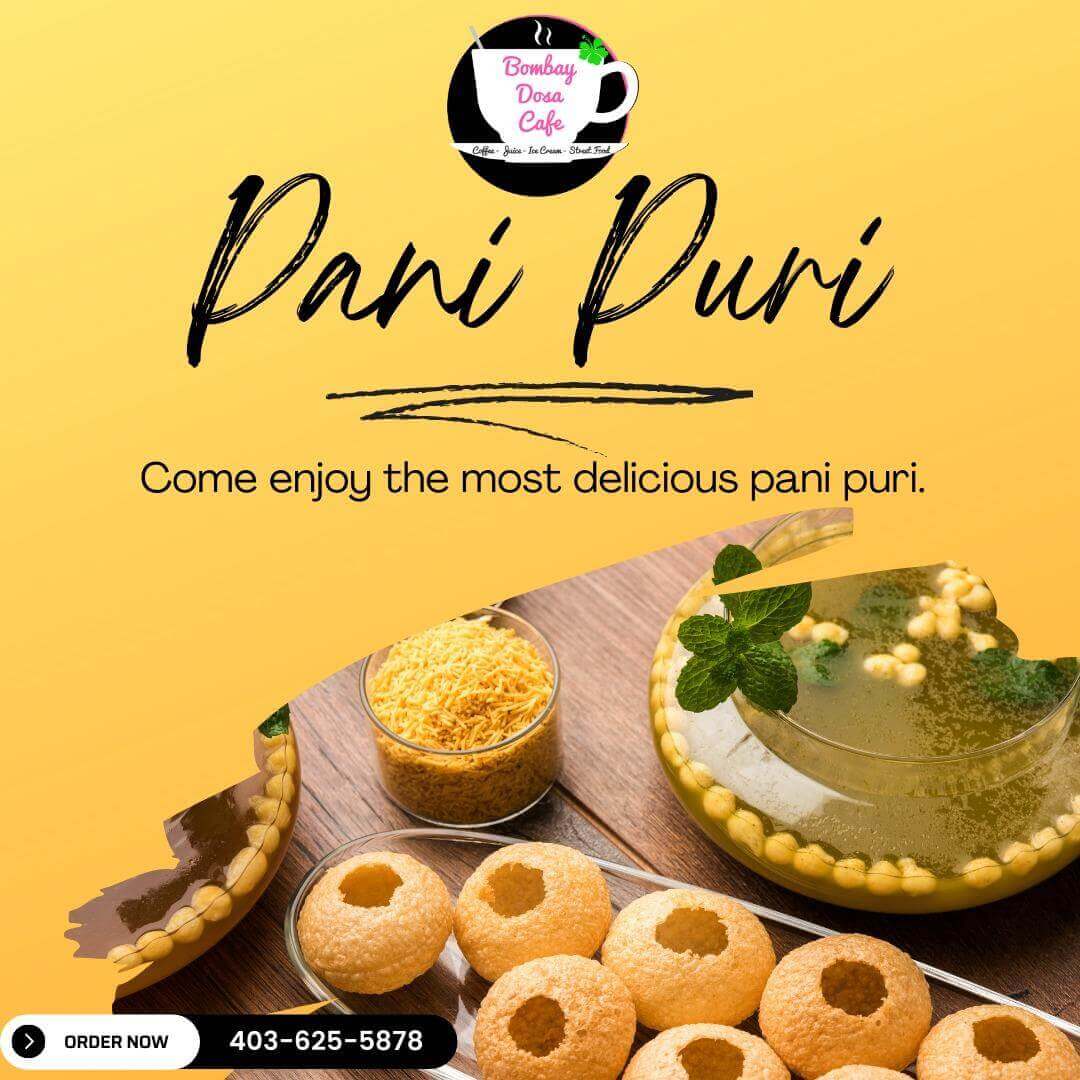 Pani puri is not only a legendary street food but is also a healthy one that helps to reduce weight. Due to weight management, this food item is considered to be the best diet food. In this blog post, various health benefits that can be experienced are mentioned, which will increase their cravings for trying this street food. 
 1. Pani Puri is Great for Diabetic People
Nowadays, increased sugar levels have become a common problem that almost everyone is facing and have no cure for now. So, those people who want to maintain their blood sugar levels should avoid eating sweets and eat Pani Puri. This is because specific street food is taken as a precautionary measure to control the rate of blood sugar. To get a sweet taste and flavor in this low-calorie food, people can add chutney as a good option.  
2. It is Packed with Vitamins & Minerals
The snack is not just a treat for your taste senses; it also does wonders for your health by providing you with essential nutrients in a simple way. This best street food in Calgary provides the main nutrient iron to the body, which is found deficient in most women. Other than this, Pani Puri also helps to provide those vitamins and minerals that keep the blood oxygenated. To get all these for maintaining good health, people should try eating this snack and feel happy. 
3. It Cures Mouth Blisters
This is another reason why people eat this snack it helps in healing the blisters of the mouth. This is possible due to the presence of jaljira, pudina, and so many other fillings that likely treat ulcers. To get a cure for this and other mouth-related problems, people eat this snack and provide a relaxing experience to their taste buds.   
4. It Heals Acidity
 The problem of acidity can be faced if people either skip their meals or consume late-night snacks and eat heavy meals etc. However, gol gappa is the best option to treat with this problem as it contains jaljira water that contains other elements which help in good digestion. To get proper relief from acidity and digestion-related problems, people prefer to eat this spicy and tangy food.
5. It is a Great Mood Refresher
A spicy plate of gol gappa can always brighten anyone's mood during every season, whether it's summer or winter. This has become an all-time snack that people can have any time to feel good and make the taste buds experience unique tastes every time. Due to this reason, people considered this snack as a good mood refresher which helps them feel a little energetic and refreshed.               
6. It Helps to Get Rid of Gastric Problems
All knew that gastric problem has become very common that can be faced at any time even in kids also. To get free from this problem, people should consume gol gappa because eating can help get rid of the gas problem. This happens because there are so many ingredients present in the flavorful water that treats this problem best and makes people's mood happy. 
7.  It helps to Reduce Obesity
If people are thinking of losing weight then they should eat semolina puris with jal jeera water without adding any sweetener. This will help them in controlling their cravings and prevent them from increasing their obesity.
Final Words
Through the above-mentioned benefits, it can be concluded that pani puri can be healthy for the body. 
So, if you want to experience these health benefits, come and visit Bombay Dosa Cafe, to try this street food in a different and unique way.