Milkshakes are versatile drinks that everyone around the world loves to drink and satisfy their sweet cravings. With time, milkshakes have gone through a great evolution that not only makes them taste good but also changes the ingredients to include whipped cream, chocolate chips, Nutella, and many more, making them the best shake in Calgary.
These are such fulfilling drinks that reduce the hunger of people if they don't have any meals and make them feel fuller for a long time.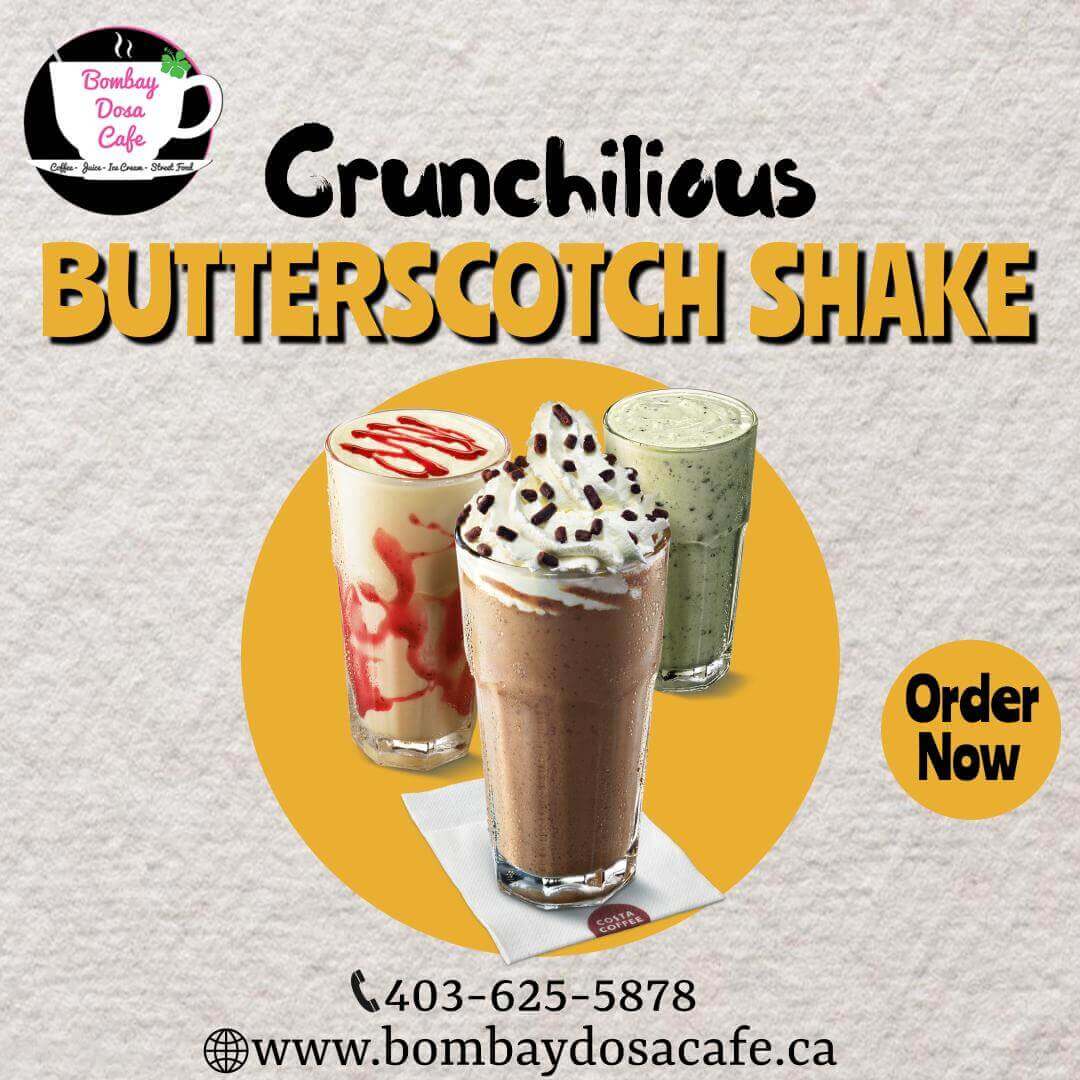 So, if you also feel hungry really quickly and want to know which drinks complement you the best to fulfill your hunger for a long time, then you are at the right spot. Through this blog post, you will get to know about the amazing all-time favorite milkshakes that you can try if you have a sweet tooth and want to experience good taste.
Why is it called a milkshake?
Milkshake is basically a word that refers to a sweet beverage that is also famous among everyone with the name shake. This beverage is mainly prepared with ingredients such as ice cream, milk, flavorings, and many more that make it taste scrumptious. 
To make them healthy and appealing to people, the best shake in Calgary is topped with fruitful toppings such as crushed dry fruits, cherries, whipped cream, and so on.
Why are milkshakes healthy and fulfilling?
This beverage is considered healthy and fulfilling because it contains essential and delicious nutrients such as protein, carbohydrates, and so on that are beneficial for the body to get inside and prevent the body from getting infected. More than this, the beverage is prepared with fruits that give the body the benefits of both fruits and dairy products. All these benefits and advantages make these shakes healthy and fulfilling, which attracts people to come and try them to enjoy the delectable and sweet taste.
Different Delicious Milkshake Flavours to Try:
Below, we are mentioning some of the popular and delicious milkshake flavors that everyone can try:
 1.
Rose-flavored milkshake
This is the milkshake that tastes divine due to the presence of the rose flavor that kids usually love. The shake can be prepared with frozen milk, whipped cream, rose syrup, and other essences for a fruity flavor. This can further be prepared with natural sugar without additional sweetener to make the taste healthy and beneficial so that everyone can consume it.
2. Cold Coffee Milkshake
The icy cold beverage that people can enjoy on a hot summer day has the richness of coffee flavor. This shake mainly consists of coffee, milk, sweetener, and chocolate ice cream to give a different and unique flavor of chocolate and coffee to the drink. Everyone is attracted to this flavor due to the presence of these flavorful and fruitful ingredients.
3. Butterscotch Milkshake
A butterscotch shake is mainly prepared with milk, butterscotch ice cream, and vanilla-flavored essence to make the taste worth trying for all. Due to the presence of caramel-like sweetener in the butterscotch ice cream, this shake can be prepared without additional sugar, making it a better option for people to try.
Final Words
These are the classic drinks or dessert treats that everyone can have to satisfy their hunger and fulfill their sweet cravings in a healthy way. So, if you also want to try these amazing flavored shakes, then visit Bombay Dosa Café and enjoy this delicious dessert treat.